a href="http://www.keepingitsimplecrafts.com/" target="_blank">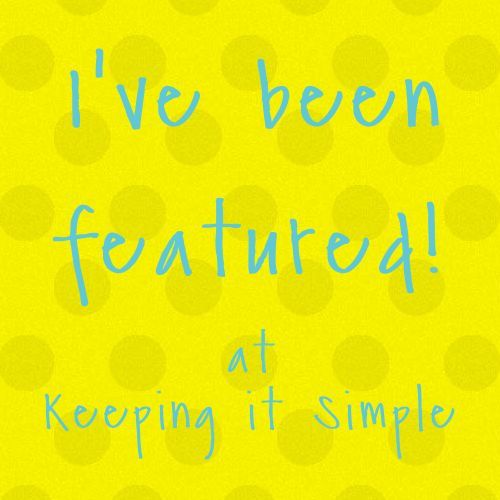 Good morning everyone and happy Monday! I hope you all had a nice weekend as we did around here in good 'ole Michigan! We spent a lot of time outside swimming and soaking up some vitamin D. Summer is just moving right along....almost too quick.
I wanted to share with you a couple of onesies I made awhile back (I think it was actually last Fall....judging by the pumpkin in the background:). I was inspired on a craft blog however it's been so long I cannot recall which website I saw these on. Sorry....if you know please email me so I can give credit where it's due. I bought just a few onesies from my local Walmart and then cut the shapes out using freezer paper.
Freezer paper works great as a stencil because when you lay the shiny side down and then iron it, your stencil stays in place. After I ironed my pattern pieces down, I used fabric paint and lightly sponged the paint on. I did two coats and then let it dry and set for a few days. Here they are after.....
I hope you have a wonderful day!
If you're reading....ThAnKs!!!
Linking to these fun parties: